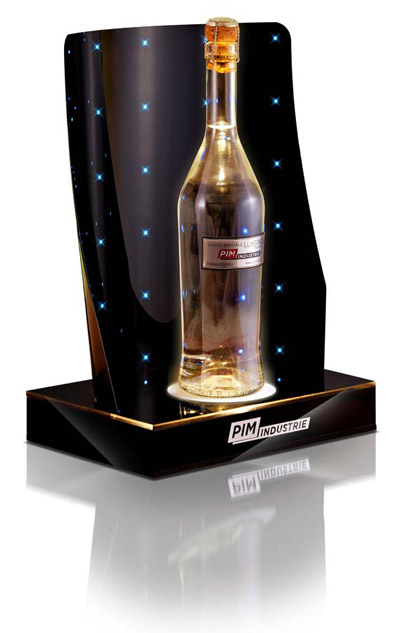 Bring your products to fame !
The integration of LEDs in all colours and of different intensities will add prestige to your brand. Tailored to your product and to the promotional environment, illuminated POS advertising will bestow a feeling of luxury and modernity to your creations.
Make the most of the aluminium's nobility, of the plexiglas' purity, of the plastic's ease of use combined with LEDs lighting system for a unique presentation to your liking.
Every project being different, PIM Industrie will assist and help you make the most of your ideas. Contact us for a solution suited to your needs and wishes.